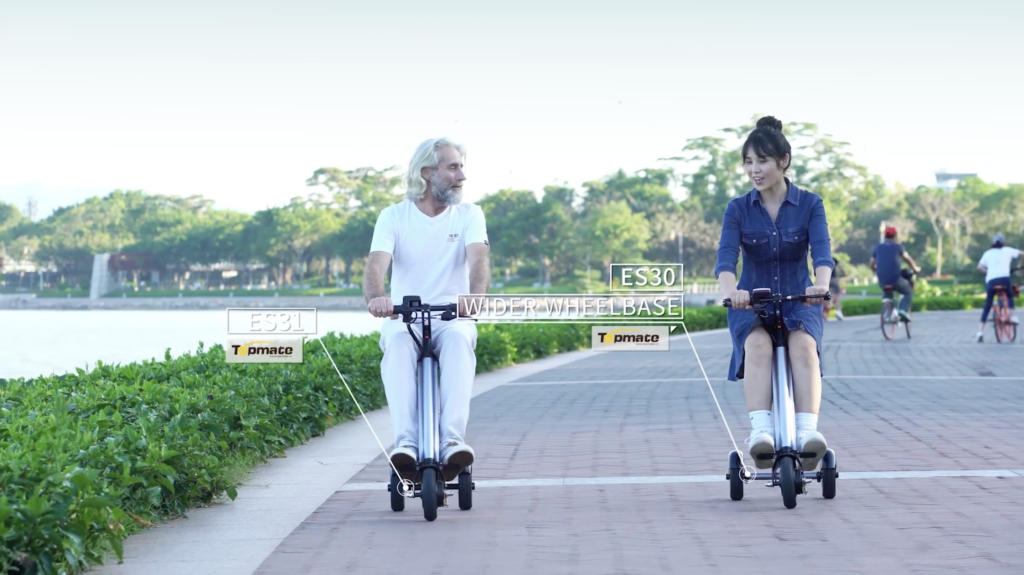 The Story Of Our Brand
TOPMATE founder Jesse Hu noticed that his grandpa feels difficulty in long walking and travel, this brought an idea in his mind to start electric scooter manufacturing so he can provide a good solution for people urgently need of a light and portable mobility tool that would allow them to go out without restrictions.
Therefore, in 2016 we started investing money and resources to start developing electric tricycles and hoping to help more people in need.
TOPMATE is far from just another electric scooter brand, from the first model ES18 to the current ES30, we constantly improving our products with reference to customers suggestions.
Born in Shenzhen, China it is the reason that the TOPMATE is considered a leader in imaginative and exhilarating experiences as China is advance in such technology products, this pushing the boundaries of what you expect when you ride our electric scooter.
We always committed to providing better product experience with technologies and creativity. We are very grateful to the customers who have always trusted us and made valuable suggestions. We will continue to work hard to make our products better which can make peoples daily life easy.